04 Dec

Holiday Memories are made in the Kitchen.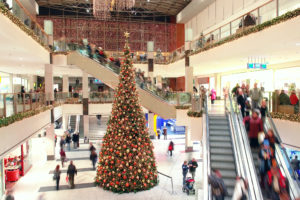 With the holidays around the corner we once again scramble around to find the best presents. In the midst of this, there always seems to be the "hot new gadget" that tops everyone's list.
This pressure builds up to the point in which people are stampeding, trampling, and even fighting on Black Friday for discounted items. After the big sales weekend, bidding wars start on eBay and the scrounging doesn't seem to stop.
This isn't what the season is supposed to be about. By next year that hot new gadget becomes obsolete, and the whole cycle repeats itself. No matter what background you come from, we're all celebrating something that carries more meaning than buying new stuff.
Memories with your family are what carry on.  
The dinner table is the heart of the holidays.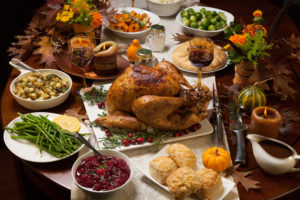 It's where generations bond and tradition comes to life. It's where we reminisce about those who have passed and welcome the newcomers. You may have not seen some of these people for a while, but, when you talk, it feels like you never skipped a beat. Every moment, from a good laugh to rolling your eyes at your drunk uncle's political views, will become gilded with nostalgia at the holiday meal.
These memories are why it's important to only bring the best to the table . It's always worth it go the extra mile (or extra virgin) for a celebration that only occurs once a year.
Stop by Kalamazoo to check out our selection of extra virgin olive oils, balsamic vinegars, and gourmet foods. Our high quality offerings will bring new life into traditional favorites.
The new toy can wait, but the meal, the family, the memories of love – THAT is what will stand the test of time.