31 Mar

Shrubs: Refreshing vinegar-based cocktail mixers!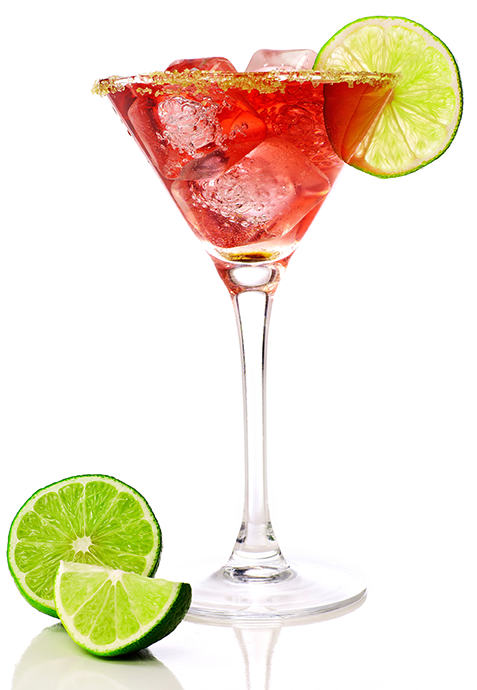 Spring is fresh in our minds, but summer looms around the corner. Not just any summer… Florida summer. That's why it's time to get ahead of the curb and get your shrub technique down. No. We're not talking about landscaping. We're talking about refreshing vinegar-based cocktails. Way more fun, right?
So what is a Shrub?
The shrub is a descendent of Sekanjabin (seh-can-jo-bean), a sweet Persian beverage made with honey and vinegar that was commonly served in the summertime. When it reached Europe, it took the form of the the modern shrub. The term can be used to describe a sweet,  balsamic based syrup, or any cocktail that uses the syrup.
Vinegar and fruit seem like an unlikely pair, but before we refrigerated produce, we used vinegar to extend the shelf life of produce. Although the sweet and refreshing quality is enough to make people like it, smuggling was a major factor in the shrub's popularity.
A Little History For Your Next Trivia Night

Around 1680, smuggling was big in England. Tariffs were driving up the prices of many imported goods and people were sick of paying them. A bottle of brandy for example, would cost up to five times more than it would on mainland Europe.

Throughout the years, smugglers had to figure out ways to stay ahead of authorities. Towards the beginning  it was as simple as landing a ship and unloading. Later, smugglers had to throw barrels of liquor overboard and fish them out when the coast was clear. This turned out being a double edged blade: it got cheap liquor into England, but fouled it with sea water.

Shrubs were used to mask the taste of this tainted liquor. They made their way to Colonial America, where they stayed popular longer than they did in Europe. The heydey of the shrub lasted for about 200 years until refrigeration caught on.
Return of the Shrub
Recently, in the culinary world, shrubs are making a comeback. Different mixologists have been putting modern spins on this drink, and it's been hailed as a great aperitif (cocktail served before the main meal to stimulate appetite).
Now that you know the background of the drink (to impress your friends of course), let's get started on some shrubs!
Basic Outline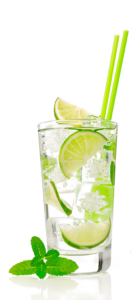 Ingredients
2 cups of your choice of white balsamic
1 cup fruit, herb, berry, or vegetable of your choice
8 cups chilled seltzer water or sparkling water (without sodium added)
Directions
Place chopped fruit, vegetables, etc. into a one liter mason jar.  Pour your choice of white balsamic over the contents and let it sit in the refrigerator (1 to 4 hours). The longer this mixture sits, the more saturated it becomes with flavor. Strain the mixture, keep it covered, and refrigerate it for up to a month.
When serving, add 1-2 tablespoons of shrub syrup to about 8 oz. of chilled sparkling water. One batch make 15 -30 servings.
---
Example Recipes
Blueberry Lemon Thyme Balsamic Sparking Shrub
2 cups Mango White Balsamic
1 cup fresh blueberries crushed
2" sprig fresh thyme (optional)
8 cups chilled sparkling water
Strawberry Peach Balsamic Sparkling Shrub
2 cups Peach White Balsamic
1 cup fresh strawberries coarsely chopped and steeped in
8 cups chilled sparkling water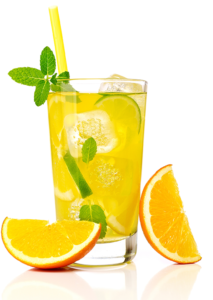 ---
A shrub is a great item to have on standby as the cold fronts start to end. For the best results, get in-season produce at your local farmer's market and stop by Kalamazoo Olive Co. to pick up the balsamic. Also, importantly, don't forget that these make great mixers for the liquor of your choice.
Cheers!